Reach your
maximum potential
Unlock the full potential of your business with our proven growth strategy. Our Silicon Valley expertise will guide you in identifying the key resources and connections needed to drive momentum and increase your company's value as you enter new markets.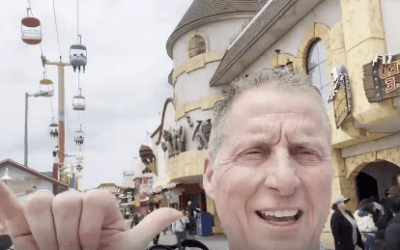 If you want to win the prize on the midway of business life-ask the important question as to what matters most! Hint: it's not "hey big guy, I bet I can guess your weight within...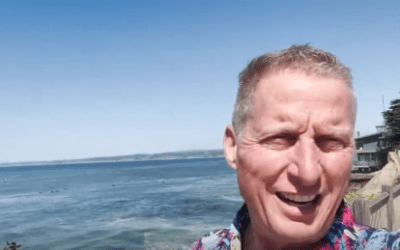 #SantaCruz O'Neill https://lnkd.in/gW6WYFQw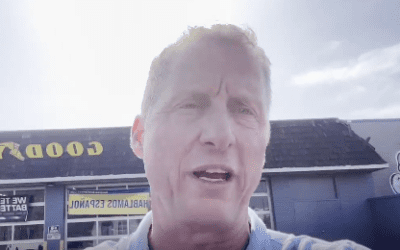 Use the UNO reverse card for a #no response to advance your campaign #SantaCruzWhatever The Goodyear Tire & Rubber Company
LEVERAGE OUR RELATIONSHIPS »
Maximize your business potential by leveraging our extensive network of industry leaders and key players. Our relationships with key decision makers and influencers in your field will provide you with unparalleled access to valuable resources and opportunities for growth. Partner with us to gain a competitive edge and drive your business forward.

Services that grow your business »
Go-To-Market Strategy
We work individually with our clients to create a customer-centered focus plan for messaging and marketing for a seamless go-to-market execution. LeverageGTM will…
Talent Management
Our expertise helps attract and develop top talent to work together for the long-term benefit of your business. We can oversee the planning process…
Strategic Planning
For long-term success, your business culture and values must be aligned to your vision and goals. We are highly experienced in helping you align your strategy effectively…
Mergers and Acquisitions
As businesses grow and thrive, major changes are inevitable. You can rely on the first-hand relationships and experience of LeverageGTM during these challenging processes…
Industry Relationships
We can set up private meetings at industry events, secure senior executives for conferences and offer your company preferred treatment by G2 Crowd, Gartner, SiliconANGLE…
Sales Effectiveness
Streamlined and successful customer connections are at the heart of any thriving business. Refine your customer relationships management…
Partner Go-To-Market
Today's markets work collaboratively, demanding creative partnerships to enhance growth. For internal success, your plan to integrate partners must be well-researched…
SUCCESS WE'VE LEVERAGED »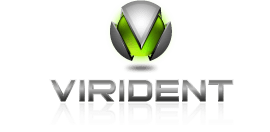 Rapidly grew SignNow from $250,000 to winning the 2018 Gartner Top Enterprise Award and 2016-7 Top Enterprise Software by G2Crowd with marque wins including: MetLife, Apple, Amazon, TechData, Zoom, US Dept of Defense, Republic Services, & State of CA Courts

Pivoted Barracuda from boxes to public cloud via award-winning Essentials for Office365



SignNow Wins Top 10 Solution 2018
With enterprises turning digital, "paperless" workplaces have long since become the norm. However, this trend increased the vulnerability of businesses and paved the way for security threats such as fraud and data breaches. To ensure that their customer-facing digital channels have adequate security features built in, organizations are eager to adopt advanced authentication options to help validate the identity of participants in any digital environment. One of the prerequisites for this hassle-free environment is electronic signatures, or e-signatures, which help them ensure processes are safe and secure.
Ken Grohe, the president of SignNow discusses his company's unique stand in the digital market and their ability to tackle multiple issues through their portfolio of e-signature solutions, which aims to provide a quality service designed for optimal user interaction.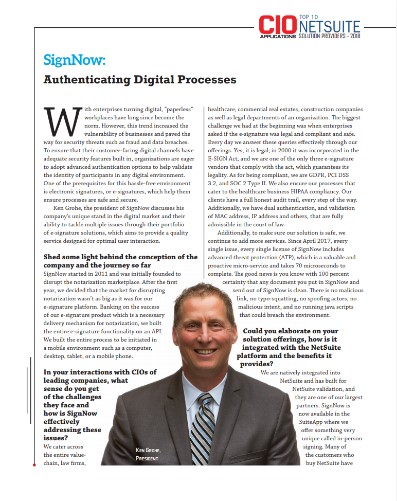 Leveraging NetSuite & Your Mobile Device to Make More $$$
By simplifying basic business processes and making an interface intuitive, SignNow is able to provide business tools for success. In his new book, "Leveraging NetSuite & Your Mobile Device to Make More $$$", Ken Grohe, President @SignNow+PDFfiller, shares his vision on SaaS and Marketing trends. In the book, he reveals his secrets for helping users leverage their ERP, CRM and customer data processes in order to make more money and improve customer service.
Grohe takes readers through his firsthand process translated into an easy flowing narrative of transforming a typical "customer transaction" into a perception changing experience.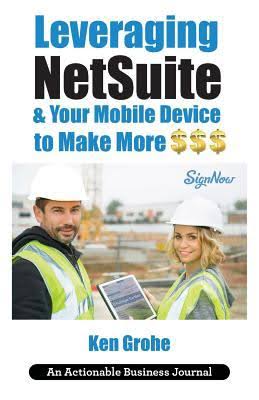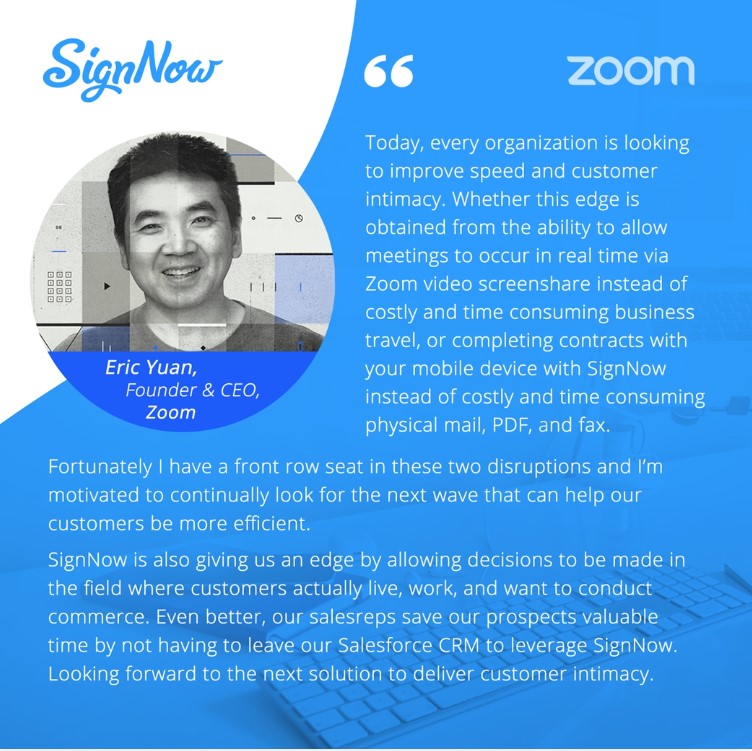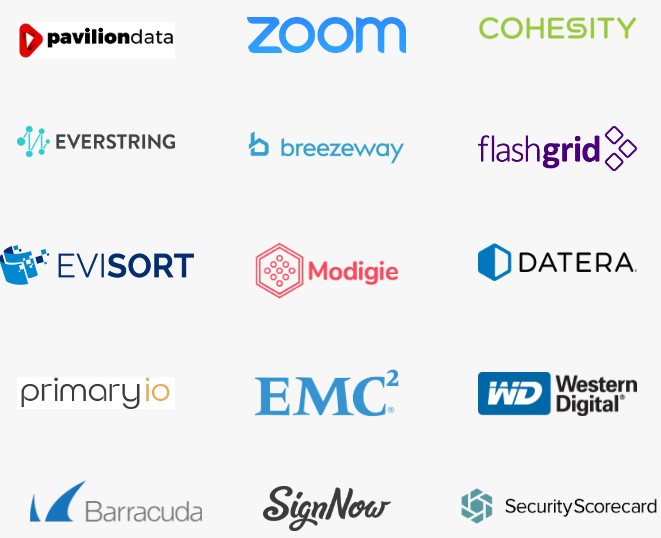 There comes a time in every startup's development when its founders need to expand their initial team by bringing in additional executive expertise. These early recruits – whether in engineering, product, finance, marketing or sales – are usually the most critical executive team members that companies need to propel them through hypergrowth…
I had the chance to work with Ken after his legendary 25 year career at EMC and not long after building the SignNow success. Together, we worked several larger enterprise deals together from the CEO across all the executives and found him to be a very professional, polished, high energy field general. If you are in the market for the best GoToMarket executive leadership, you might want to talk to Ken. Thanks. And keep up the great work. Let me know how I can help. Scott
"I had the pleasure of directly managing Ken Grohe while at EMC two different times, both while we were in uber growth mode and disrupting the market daily from IBM in it's own market. We won the largest midrange customer at it's time which was Standard Products for well over $1M, when the average ticket was only $30k and later we won Progressive Insurance for over $4M when there were no other wins globally over $1M. Ken always crushed his quota and was willing to lead the team by example. Many times I'd have people go on the road with Ken to watch and see how it was done. He is a professional and visionary. Now watching him as an Executive, I've seen Virident, Barracuda and now SignNow blossom under his leadership and customer centricity. I've been involved as a board member and an investor in many tech companies over the past three decades, and I get to see a lot across the IT landscape … I think Ken is at the top in terms of executive leadership and building/running sales/GTM in IT and SaaS. Peter Bell. "
Dear Ken, It is my honor to let you know, am writing a reference for you today my friend. Will be delighted to speak with anyone about your leadership and extraordinary executive skills. Anyone who works with you is beyond fortunate. Your passion, integrity and ability to scale businesses, far beyond expectations, is singular and unique to you. Sending best wishes to you and your family. You will receive my note on Monday. Always, kathy
"I met Ken when he joined Barracuda to lead a set of emerging products. Ken's presence in any situation brings extremely high levels of energy and collaboration. It was both fascinating and entertaining to watch Ken work with his teams; as he consistently brings out the best of every member regardless of his or her role. Ken's professionalism mixed with humor and tenacity really helped Barracuda in taking these early-stage products to the next level. Ken is also a relentless and passionate promoter of whatever he is involved in; he is funny, exciting and brilliant in delivering his message to the world. As I remember, our SignNow product took off under Ken's persistent push for success in that space. Ken took on very challenging tasks in pivoting our offerings by taking initiatives with an unparalleled passion for results. I highly recommend Ken to any business partnership as a C-Level executive in any organization involving technology."